February 02, 2017
Routine Screening for Obstructive Sleep Apnea not Recommended
This article originally appeared
here.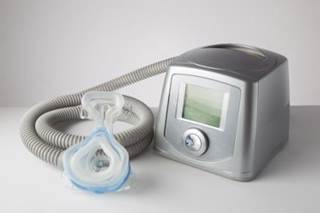 The prevalence of OSA in the United States is 10%, with mild and moderate-to-severe OSA at 3.8% and 6.5%, respectively.
The United States Preventive Services Task Force (USPSTF) failed to recommend routine screening for obstructive sleep apnea (OSA) in asymptomatic adults, citing insufficient evidence to assess the reported benefits and risks.1
The recommendation, however, goes against the advice of the American Academy of Sleep Medicine, which "recommends screening patients who have a high risk for OSA, even if they do not have any sleep-related symptoms." In a statement, the Academy spoke in favor of preventive screening, especially in high-risk adults, noting that a diagnosis of OSA could help "improve the quality of life and health outcomes for these patients while also reducing the individual and public health burden of untreated OSA."2
Data from the 1990s estimate that the prevalence of OSA in the United States is 10%, with mild and moderate-to-severe OSA at 3.8% and 6.5%, respectively. With the increasing prevalence of obesity, the current prevalence is likely higher, the USPSTF said.1
In order to form their recommendation, the USPSTF reviewed 110 randomized controlled trials that included an overall participant population of 46,188. It is important to note that none of the trials compared screening to no screening.3
The task force found that none of the studies prospectively evaluated the screening tools used to diagnose OSA, including calibration and clinical utility, contributing to uncertainty about the accuracy of these tools. Several treatments for OSA, including continuous positive airway pressure (CPAP), mandibular advancement devices, and weight loss programs helped to reduce the apnea-hypopnea index, Epworth Sleepiness Scale (ESS) scores, and blood pressure; however, it is not clear whether these treatments reduce mortality or improve other health-related outcomes, including quality of life.
The task force pointed out several potential harms associated with the overdiagnosis and overtreatment of OSA in asymptomatic people, including increased health care costs and additional testing. Patients using treatment devices may also experience oral and nasal dryness, irritation, and discomfort, and may struggle with the stigma of having OSA.
Heeding the recommendations of other organizations, the USPSTF noted that the recommendation of the American Academy of Family Physicians is in agreement with theirs. Alternately, the American College of Physicians recommends that a sleep study be conducted if a patient presents with unexplained daytime sleepiness and polysomnography in a patient with suspected OSA. The American Academy of Sleep Medicine, however, recommends that questions about OSA and related risk factors, including obesity, retrognathia, and treatment-refractory hypertension be included in routine health evaluations. Patients with these risk factors should be advised to undergo a comprehensive sleep evaluation.
For now, the USPSTF has concluded that current evidence is insufficient for the purpose of assessing the risks and benefits of OSA screening in asymptomatic adults.

Follow @ClinicalPainAdv
References
Screening for obstructive sleep apnea in adults: US Preventive Services Task Force recommendation statement. JAMA

. 2017;317(4):407-414. doi: 10.1001/jama.2016.20325

AASM response to "Screening for Obstructive Sleep Apnea in Adults: Evidence Report and Systematic Review for the US Preventive Services Task Force" [news release]. Darien, IL: American Academy of Sleep Medicine newsroom. Published January 24, 2017. Accessed January 25, 2017. http://www.aasmnet.org/articles.aspx?id=6711
Jonas DE, Amick HR, Feltner C, et al. Screening for obstructive sleep apnea in adults: Evidence report and systematic review for the US Preventive Services Task Force. JAMA. 2017;317(4):415-433. doi: 10.1001/jama.2016.19635