February 16, 2017
Panic Disorder May Increase Side Effects of Depression Treatment
This article originally appeared
here.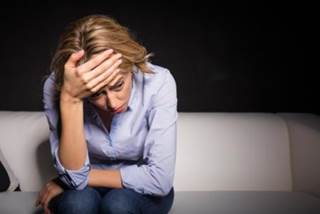 Therapeutic response to antidepressants is highly variable, which may be partially due to associated side effects.
A study published in the Journal of Clinical Psychiatry found that patients with chronic depression and comorbid panic disorder are more likely to experience side effects as a result of treatment with antidepressant medications.1
Therapeutic response to antidepressants is highly variable, which may be partially due to associated side effects. These can lead to the discontinuation of treatment, highlighting the need to identify variables that could predict which patients may be more susceptible to side effects.2 Previous findings show that the presence of a co-occurring anxiety disorder is one such variable, and is also a predictor of a worse course of depression.3 Panic disorder in particular has been linked with increased side effects with antidepressant treatment.4
In this study conducted by Stewart A. Shankman, PhD, from the University of Illinois at Chicago and colleagues sought to determine whether comorbid panic disorder would predict more side effects in patients taking antidepressants for the treatment of chronic depression. In addition, they aimed to elucidate how such effects would impact antidepressant treatment response.
To assess specificity, they compared the outcomes of patients with comorbid panic disorder to those with comorbid social phobia and general anxiety disorder (GAD). Adult patients (n=808) with chronic major depressive disorder received antidepressant treatment for 12 weeks, and depressive symptoms and side effects were evaluated every 2 weeks during that time.
The results demonstrate that 10.5% of the sample had a lifetime diagnosis of panic disorder, while 15.2% had a lifetime diagnosis of social phobia, and 10.5% had lifetime GAD diagnosis. Approximately 4.8% of patients had more than one of these diagnoses. An estimated 88% of patients reported at least one side effect during the study period, and those with comorbid panic disorder were more likely to report side effects than the other patients (95.3% vs 86.3%, OR: 1.79; 95% confidence interval [CI], 1.08–3.00), as follows:
Gastrointestinal (OR=1.6; 95% CI, 1.0–2.6)
Cardiac (OR=1.8; 95% CI, 1.1–3.1)
Neurologic (OR=2.6; 95% CI, 1.6–4.2)
Genitourinary (OR=3.0; 95% CI, 1.7–5.3)
Additionally, increased "side effect frequency, intensity, and impairment over time were more strongly associated with increases in depressive symptoms for patients with panic disorder compared to those without panic disorder," the investigators wrote. These effects were not observed in patients with social phobia or GAD.
Since "individuals with panic disorder exhibit heightened interoceptive awareness (ie, sensing internal bodily changes), they may experience greater attunement to physiologic changes during an antidepressant trial," wrote the authors. "Thus, heightened interoceptive awareness may render depressed individuals with panic disorder more likely to report antidepressant medication side effects."
They suggested that clinicians treating patients with comorbid chronic depression and panic disorder pay special attention to side effects pertaining to gastrointestinal, cardiac, neurologic, and genitourinary systems, and adjust treatment as needed.

Follow @ClinicalPainAdv
References