December 10, 2014
Mapping the Circuitry Responsible for Chronic Pain
the Clinical Pain Advisor take:
For people with certain chronic pain disorders, including fibromyalgia and phantom limb pain, a gentle caress can result in agony, but the pathways behind this pain are not fully understood.
A team led by researchers at the Salk Institute and Harvard Medical School recently identified an important neural mechanism in the spinal cord that appears to be capable of sending erroneous pain signals.
Researchers say this data may provide the groundwork for identifying ways to treat pain disorders that have no clear physical cause.
The research team set out to identify the spinal neurons involved in these pain pathways. According to a press release, "they deciphered the role each of two neuronal cell types play in the processing of pain signals in the dorsal horn."
The researchers noted in the release that "a class of mechanoreceptors in the skin that detect painful mechanical stimuli are part of a feedback circuit in which excitatory neurons that produce the hormone somatostatin are inhibited by neurons that synthesize dynorphin (a natural analgesic molecule that produces effects similar to opiates). The inhibitory neurons they identified appear to control whether touch activates the excitatory neurons to send a pain signal to the brain."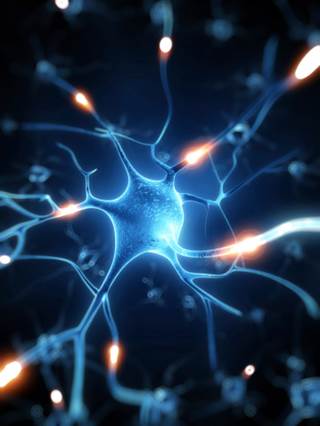 The research team set out to identify the spinal neurons involved in pain.
Pain typically has a clear cause - but not always. "Identifying the neurons that make up these circuits is the first step in understanding how chronic pain stems from dysfunctional neural processing."